At Greenscape Design, we've been installing landscaping since the 1980s, so we've seen several landscape design mistakes that we've had to work to correct in Palm Beach, Jupiter, Manalapan, and nearby Florida areas.
Learn about these common landscaping design mistakes and our recommendations on how to avoid them at your residential or commercial property.
---
1. Choosing Too Many Plant Colors for Your Landscaping
It's easy to head to the store, see all the beautiful flowers, and think that you need them all. But have you ever heard the phrase "too much of a good thing"? It definitely applies in this case. Too much color can actually end up being overwhelming and can look as though your landscaping was haphazardly planted. Instead, it's best to choose a palette of colors, such as blue, silver, and purple or light pink, golden, and white.
---
2. Starting a Landscape Project Before Setting a Budget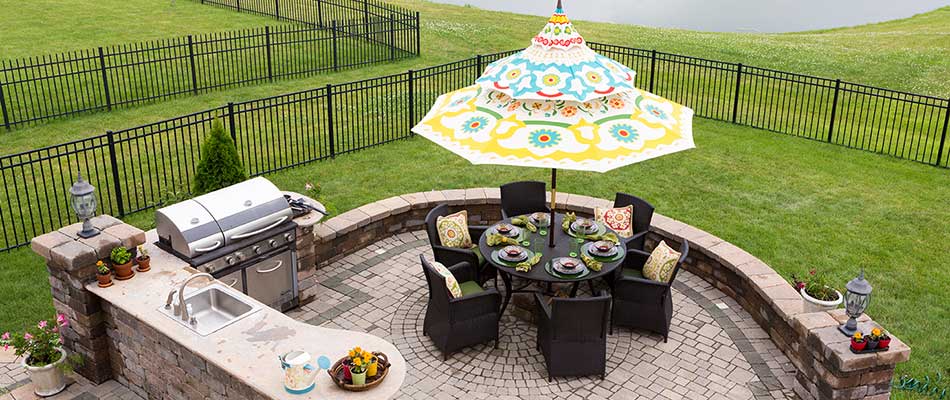 Planning a landscape project has many steps, but one of the most important is knowing how much you can reasonably spend on a project. Hardscapes such as large patios, outdoor kitchens, fireplaces, and more are beautiful but can come with a hefty price tag. Make sure you're well-informed about how much each element of your project will cost so you can plan accordingly and set a budget. If you want a large project but need to break up the spending, talk with your landscape designers and installers about doing the project in phases.
---
3. Installing Landscape Elements Without a Cohesive Plan
If landscaping elements are installed piecemeal, then they may not complement each other well. In theory, landscape plant colors should match well with materials used for patios or retaining walls and vice versa, and both of those should match well with the exterior of your property. Proceeding without a cohesive plan for your entire yard may give you a space that looks unplanned and chaotic, which is not what you want when adding new landscaping. New landscaping is supposed to increase curb appeal.
Additionally, plan for how space will be used. If you're wanting to entertain more, then concentrate on a larger patio with smaller landscape beds so that you have usable entertainment space.
---
4. Planting Shrubs, Bushes, & Trees Too Close to Structures & Hardscapes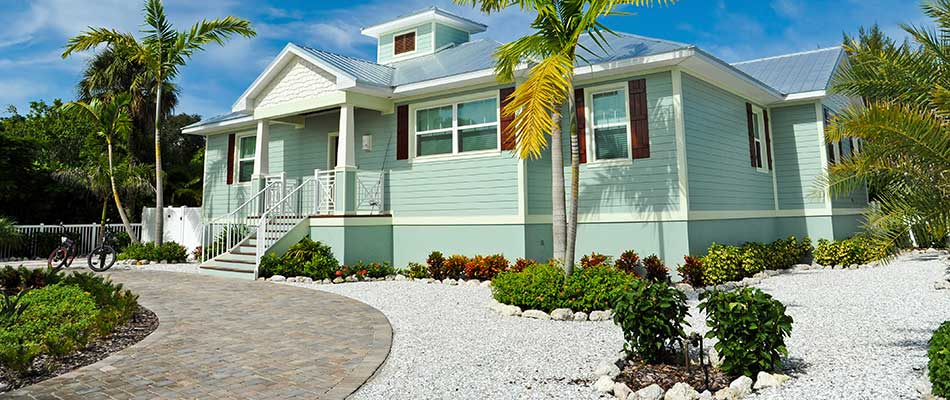 When planting, it's important to remember that the plants being installed have not reached their maturity. They're smaller than they will be in 2-3 years. If they're planted too close to structures such as a home or a business, or hardscapes like sidewalks, walkways, and patios, they could end up growing into those areas and overtaking them. It's recommended that plants have around 3-4 feet of room to grow and expand.
---
Avoid these common landscaping design mistakes and more by working with an experienced landscaping company!
At Greenscape Design, we have extensive experience working with landscaping, including planting beds and hardscape projects, across the areas of Palm Beach, Jupiter, Manalapan, and more. We can help you avoid common landscape design mistakes and create a beautiful landscape for your residential or commercial property. If you're interested in learning more about our services, give us a call today at (561) 968-3243 or submit our online contact form to start speaking with our professionals today!