Owning a luxury home is a huge investment that we all take great pride in. When caring for our home we often think about the obvious things such as general maintenance and lawn care, but we sometimes overlook other aspects such as adding custom landscaping.
Your home can benefit tremendously from custom landscaping. Increased home value, added living space, and flood protection are some reasons why you may want to consider adding custom landscaping to your home's property. If you're still unsure if you should add a custom landscape, here are six reasons your home in Palm Beach, Jupiter, Manalapan and the surrounding areas needs custom landscaping.
---
Custom Landscaping Complements Your Home
Landscaping that is custom to your home looks much nicer and fits in better with your home than non-custom landscaping. Your home's current architectural style can benefit greatly from custom landscaping, as it can transform your home in such a unique way and bring a fresh new look to your home while staying true to your home's style.
Having a custom landscape designed by a professional landscaping company such as Greenscape Design ensures your outdoor landscaping will perfectly complement your home's current aesthetic.
When our company's custom landscaping contractors design and install a custom landscape for your home, we use materials and colors that complement your home's look, so it fits in seamlessly and looks like a natural extension of your home.
---
Custom Landscaping Increases the Value of Your Home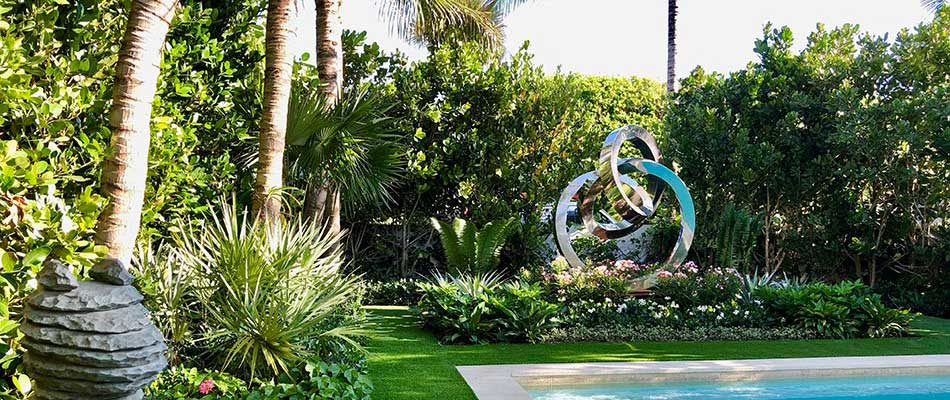 If you're thinking about selling your home, adding custom landscaping is a great way to draw in more potential buyers and add value to your home. When visitors come to see your home, the outside landscaping is the first thing they'll see, and as such it's important to make a good impression on them, especially if they are potential buyers. Homebuyers are willing to pay more for a home with a lush green lawn, flowering trees and plants, and nice custom landscaping such as a deck or patio. Even something as simple as accenting your front yard with a bed of flowers can really make your home stand out to potential buyers in the market.
Custom landscaping offers a great return on investment (ROI) of about 30%-60% depending on the quality of materials and if the additions are a central feature of your home. Your home also benefits from increased curb appeal when you add custom landscaping to your property.
---
Custom Landscaping Adds More Living Space to Your Home
When you add custom landscaping to your home, such as a patio, deck, or outdoor kitchen, you're essentially adding another room to your home, only outdoors. As a result, this not only increases the value of your home but also increases the living space of your home and gives you a beautiful area to relax and enjoy the outdoors. When the weather is nice out, you'll have a new outdoor space to entertain in and relax. With such a large part of our lives spent indoors, it's vitally important to give yourself a nice area to relax and enjoy the outdoors in.
---
Custom Landscaping Helps the Environment Around Your Home
Custom landscapes typically use native plants and flowers that thrive well in your particular yard and area. At Greenscape Design, we know what plants and flowers work well in our area. When we design and install custom landscaping for your home, we take special care to use native plants and flowers from our area that complement each other and survive well in our climate.
Using native plants and flowers in custom landscaping ensure the surrounding wildlife won't be negatively affected. Many plants and flowers used in our custom landscapes provide food and shelter for birds, pollinators, and other wildlife. Custom landscaping not only adds a natural and beautiful element to your yard but also helps the environment and native wildlife in the area.
---
Custom Landscaping Provides Flood and Erosion Protection for Your Home
Florida gets a ton of rain, particularly in our area. Due to this excessive amount of rain, it's very common for uneven areas of land to flood and cause soil erosion, even in our yards. Custom landscaping features such as a retaining wall complements your home's natural beauty but also adds protection from flooding and soil erosion. Retaining walls even out slopes and hills in your yard and help redirect floodwater and prevent soil erosion on your property.
---
Custom Landscaping Provides a Peaceful Focal Point for Your Home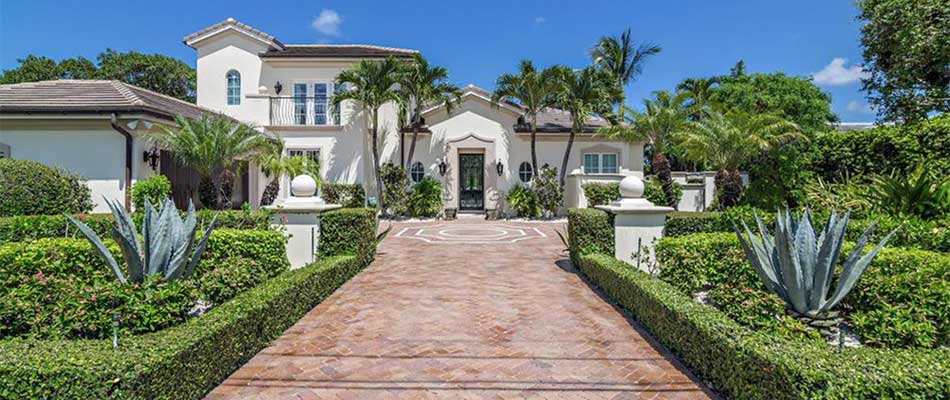 Adding custom landscaping to your home creates a peaceful focal point for outdoor relaxation. Florida can be hot and humid, making outdoor relaxation a bit tricky amid all the bugs. A screened-in patio or deck allows you and any visitors you have to relax peacefully outside without the annoyance of insects.
A soothing stream or trickling fountain adds a fresh, tranquil ambiance to your yard. Water features add to your home's natural beauty and have soothing properties. According to the Water Gallery, outdoor water features such as fountains, streams, and waterfalls, help reduce anxiety and stress and invoke a sense of peace, unity, and contentment.
---
Ready to add some custom landscaping to your home?
If you are ready to enjoy all the wonderful benefits of adding custom landscaping to your home, our company is here to help! We've been providing custom landscaping services for luxury residential and commercial properties in Palm Beach, Jupiter, Manalapan, and the surrounding areas since 1985. Call us today at (561) 968-3243 for a free quote.